Our Team
Alyansa has the resources to assist our client's full financial affairs. Our in-house team is comprised of experienced accountants and accredited financial adviser; whilst our network of professionals include dedicated lawyers, lenders and an investment advisory team.
Our Philosophy
We consider your specific needs and provide and recommend suitable financial solutions. We give you an honest and direct answer, so that you can truly evaluate your options; to make appropriate financial decisions.
Our Story
The Alyansa story commenced with a focus from the founder of the business, Vincent Icasiano, to look after the specific needs of Self-Managed Superannuation Fund (SMSF) clients. With a specialisation in SMSFs, Vincent and Alyansa were well placed to look after annual compliance and advice for SMSFs.
Over the years, the SMSF service matured, with the provision of an independent SMSF audit service and a full financial advice licence. Alyansa Financial Planning is the entity which delivers financial advice to clients for their retirement planning, investment review, insurance recommendations and estate planning.
As a CPA practice, with a range of accounting clients, there has been a greater focus on servicing business clients. Consultants, health professionals, financial service providers and business owners, are all clients of Alyansa. These are clients who value practical business advice. Tax minimisation is a starting point, with a discussion on ultimate goals of the business, a consideration of budgeting and succession planning.
Director
Vincent Icasiano
CPA GDipFinPlanning SSA
Vincent Icasiano is a qualified CPA, SMSF Specialist Adviser, SMSF Registered Auditor and accredited Financial Adviser.
SMSFs are a specialty and passion for Vincent. SMSFs are an ideal vehicle to develop a retirement strategy, build wealth and put funds aside for the next generation.
As a CPA with years of experience, Vincent is well placed to assist clients with their tax and accounting matters. Being a business owner, Vincent also relates to the challenges faced by small business and the opportunities available.
To provide a full financial service for clients, Vincent has taken a full financial planning licence and is an authorised representative of HNW Planning.

CPA Australia is the leading accounting association in Australia, with the highest number of accounting members and a reputation for excellence.

The SMSF Association is the leading advocacy group for SMSF professionals and SMSF trustees. Accredited SMSF Specialist Advisors are recognised as the leading SMSF experts.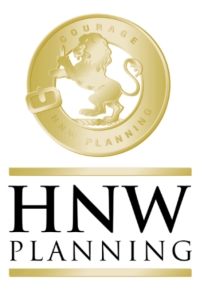 HNW Planning is an independently owned provider of financial services, with a full range of solutions from detailed financial advice, insurance and investments including direct shares and property.

LinkedIn is the leading online network for professionals.